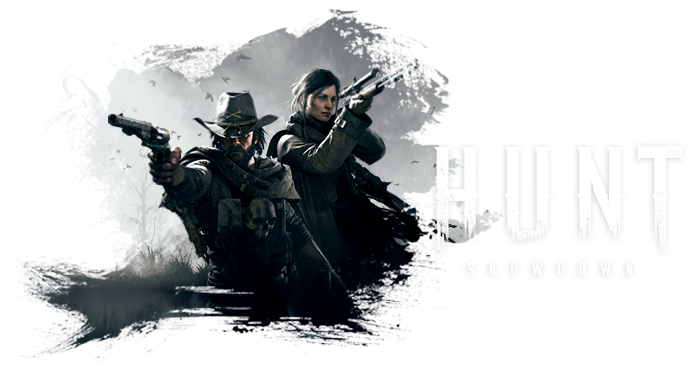 Welcome to the Official Hunt: Showdown Wiki
the Hunt: Showdown compendium by the players, for the players.
We are currently maintaining 2,784 pages (245 articles).
Please feel free to contribute by creating new articles or expanding existing ones.
Navigation

Accolade  •  Bloodline  •  Challenges  •  Conditions  •  Consumables
 •  Death Screen  •  Events  •  Game Modes  •  Hunters  •  Lore
 •  Maps  •  Prestige  •  Roadmap  •  Tips  •  Tools  •  Traits
 •  Weapons  •  World
Wiki links

Register

Feel free to register and join our user base by clicking here.
There's a ton of great content at the Gamepedia Help Wiki that can help you get started!
Starting Out

New Content

An edit doesn't have to be massive; just fixing spelling errors and broken links is enough.
Create

To write a new article, just enter the article title in the box below or in the search box at the top of the page.
What is Hunt: Showdown?
What is Hunt: Showdown?

Savage, nightmarish monsters roam the Louisiana swamps, and you are part of a group of rugged bounty hunters bound to rid the world of their ghastly presence. Banish these creatures from our world, and you will be paid generously—and given the chance to buy more gruesome and powerful weapons. Fail, and death will strip you of both character and gear. Your experience, however, remains in your pool of hunters—called your Bloodline—always. See more...
Patch notes

Tweets

Tweets by @HuntShowdown
Videos

Guides

Release Date  •  System Requirements